It's easy for us to bang on and on about how great our caricaturists are and how they will really bring something exceptional and unique to your wedding or party… so, we thought we'd compile a little list that has been calculated from the number of bookings and feedback from happy customers to show you who are currently our top 5 caricaturists available to hire in the south east.
Nicholas the Caricaturist
Nicholas is a London based caricature artist who has been working with us since 2010. Since then he has been on more than 400 events for us, including everything from trade shows, weddings, private parties and much more! This is what one recent happy customer had to say about Nicholas:
It was one of the highlights of my wedding having Nicholas there. He has has a great personality and entertained the guests extemely well. It was something different and everyone loved it! – Emran Hussain, Wedding, London
To find out more about Nicholas visit his profile >> Nicholas the Caricaturist, London
Bill the Caricaturist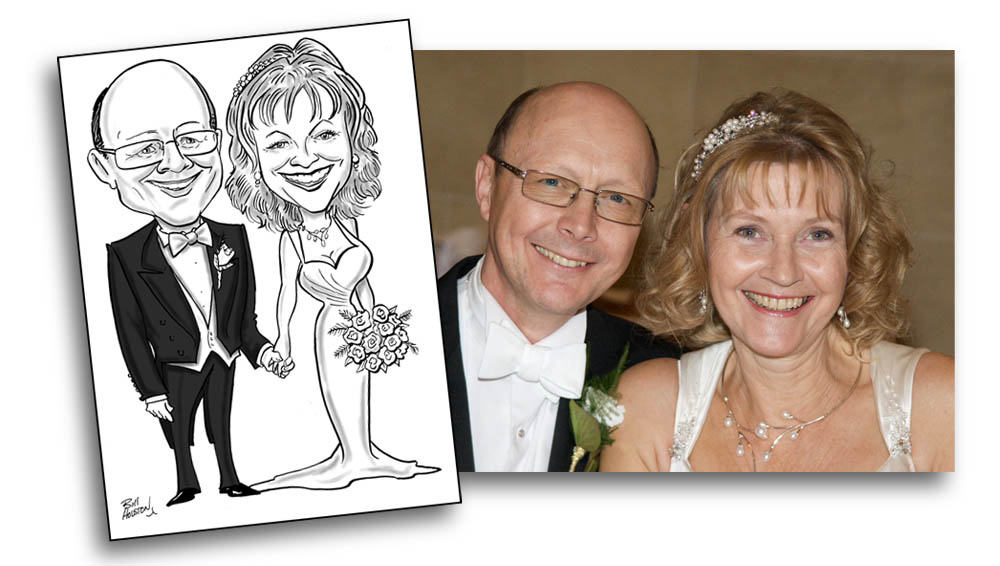 Bill is another artist who has worked with us for more than 5 years now and we love having him on board! Based in Hertfordshire Bill produces everything from on-the-spot caricatures to digital commission work… and, we've paid for his services for gifts on more than one occasion. Highly recommended!
Bill was very well received by everyone at the party, he is very talented and a pleasure to work with. He was punctual and very much fun. – Andreea Dumitrascu – The Coca-Cola Company, Corporate Event, London
To find out more about Bill visit his profile >> Bill the Caricaturist, Hertfordshire
Steve H the Caricaturist
Steve H is another stalwart of the Book-a-Caricaturist roster and whilst he has years of experience with us lot, he also has bags of it from all corners of the globe too! A Professional Member & current President of the International Society of Caricature Artists, Steve attends their annual conventions and has drawn in Walt Disney World, Orlando, Las Vegas & Tokyo.
Steve was excellent and greatly enhanced the evening – everyone loved his interpretation of their looks/character and he produced a non-cheesy memento for them. Would definitely recommend him. – Andrea Butterworth, Wedding, Kent
To find out more about Steve H visit his profile >> Steve H the Caricaturist, Essex
David G the Caricaturist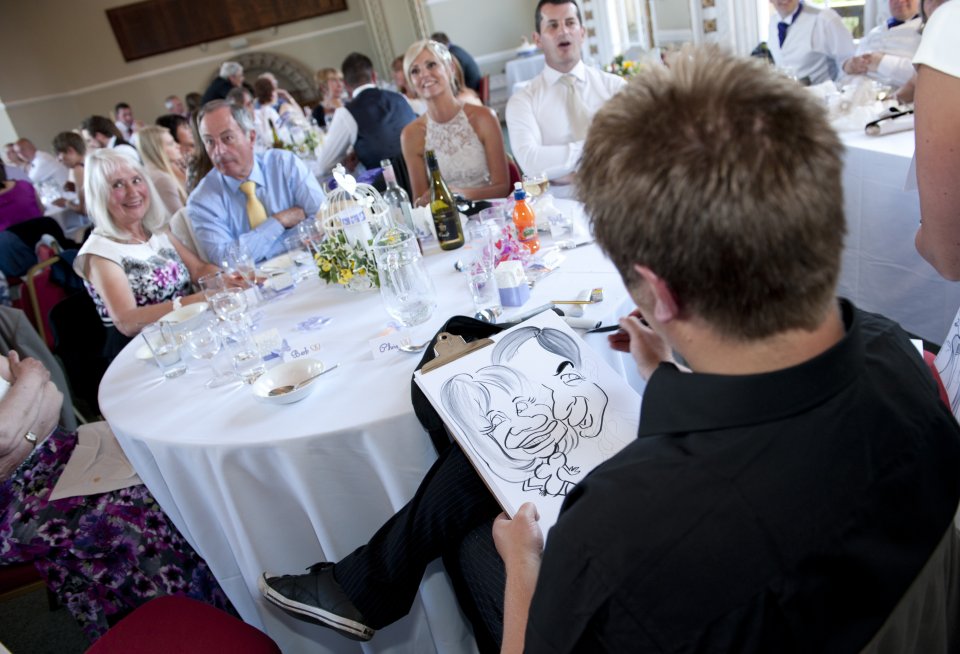 When David joined up with Book a Caricaturist more than 4 years ago he literally hit the ground running! In that time he has entertained all over the UK and featured in many high profile wedding blogs as the first choice of entertainment for many happy couples. Although based in West Sussex David is happy to travel throughout the South East and regularly works outside his own county.
Fabulous! Our wedding guests were really excited and pleased with Dave and his drawings! So many guests so little time! Would definitely recommend him. Thank you. – Lisa Palmer, Wedding Event, West Sussex
To find out more about David G the Caricaturist visit his profile >> David G the Caricaturist, West Sussex
Ivo the Caricaturist
Ivo is a London based caricaturist who has been with us for a good few years! And, in that time we have to say he has proven himself as a hard working, personable and entertaining caricature artist.
Ivo was brilliant, everybody loved their drawings. – Tina Shuttlewood, Birthday Party Event, Kent
To find out more about Ivo the Caricaturist visit his profile >> Ivo the Caricaturist, London
We hope the caricature artists detailed above will provide a great starting point for you to find the perfect match to help make your own fun event. 😀